This special event is designed for doctors and staff, with a special afternoon session open to the public.

More details.

---

With recent outbreaks, vaccines have been all over the news. States are looking at new laws to limit personal choice and mandate full vaccination. The list of required vaccines and booster shots continues to grow with each new development. Explore the history of vaccines, vaccines research, and what the future holds.

Dr. Tenpenny has been a speaker at conferences across the country and around the world on topics related to integrative medicine. Nationally, she is a regular guest on radio and television talk shows. She has written articles for national magazines, newspapers and two best-selling books. She has fascinating information to share. Don't miss this special event.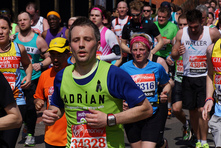 Volunteer for The Hall of Fame Marathon
On Sunday April 27th an estimated 7000 participants will be running through Canton trying to complete a half or full marathon. Help us support the runners by volunteering at our water station in Stadium Park from about 7:30-10:30am. 40 people are needed to hand out water and drinks and cheer on the runners. We'll be making breakfast, playing music, and having fun. Doctors may also sign up to work on runners at the end of the marathon, or be at our Marathon Expo table on Saturday April 26th. Sign up to volunteer below.
---
From the award winning producer who brought you

On Native Soil

comes a shocking new documentary on the monopolization of our medical system.

"Your back pain will require SURGERY"

"Without these pills, you face life-long PAIN"

"Your child's behavior requires MEDICATION"

That's what the doctor tells you, but who tells the doctor what to say?

Click here for movie showing details

.
Local chiropractors have teamed up to provide complementary treatment to veterans, wounded warriors, active military and their families. We appreciate the service they have performed and sacrifice they have made for our country.

Click here to find a doctor near you.
How Chiropractic Care Helped Me Resume Running: Natural Healing is the Best Way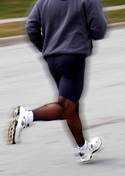 By
William H. Sloan
| Yahoo! Contributor Network – Wed, Apr 11
After I ran my 14th half-marathon in Greer, S.C., in April 2010, I was getting burnt out. It was almost time for my wife to have our first baby, and my back was hurting. In addition, I was suffering from sciatica, a painful twinge down my right leg.
For these reasons, I severely cut back on my running and stopped doing half-marathons. I had hoped that simple rest would make my back feel better. This was wrong.
Read more...
---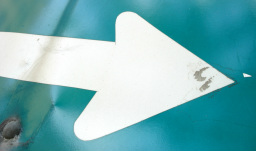 Volunteer for the Canton Marathon!


The local chiropractic profession is supporting the first annual Canton Marathon. We're looking for a team of volunteers or participants to join in the fun.
Learn more here.
---
Spring Seminar


May 3rd, 2012
9am to 3pm
La Pizzaria
Canton OH
Learn how to appeal adverse decisions under the new health care reform laws.
More info...
---
Dr. David Singer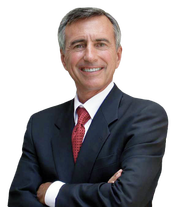 Dr. Singer founded his consulting company in 1981. Since that time, his company has twice won the prestigious INC. Magazine's Top 100 Fastest Growing Companies Award. Dr. Singer is currently on the advisory board for both In Practice magazine and The American Chiropractor. Dr. Singer's hands-on seminar program, the Singer System of Practice Success, is about achieving one's goals in a fun, non-stressful manner and includes 107 techniques for accomplishing this.
Learn more at www.davidsingerenterprises.com
---
Dr. Kevin Jardine - Spider Tech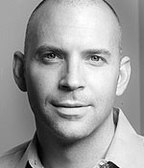 Dr. Kevin Jardine is a practicing chiropractor working mainly in the field of sports therapy and performance, treating and consulting with numerous athletes and teams. He is the creator of SpiderTech™, pre-designed and ready to apply kinesiology taping applications engineered to reduce pain and improve strength while protecting against further injury.
Dr. Jardine is the Chief Medical Officer of SpiderTech Inc. and owner of The Urban Athlete, a multidisciplinary treatment and training facility in Toronto, Canada and is an expert in the field of integrative manual and rehabilitative therapy. Dr. Jardine is dedicated to learning and excellence and is renowned for his grasp of functional anatomy and therapeutic exercise. As a speaker and writer, Dr. Jardine is able to take complex information and transform it into understandable insight.
Learn more at www.nucapmedical.com
---
Things to do:
-Family health tips
-ACA credit
-paypal payment
-constitution